This is an old revision of the document!
---
Table of Contents
EPVPN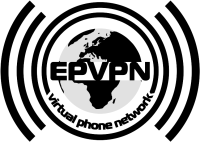 EPVPN
Our virtual phone network - EPVPN - can be seen as a long term event in between all the other events. Why? Stay connected in between events while keeping your pseudonymity intact.
= Quickstart =
Go to EPVPN –> new extension
Dialin
PSTN dialin: +49 221 59619 XXXX

VoIP dialin: sip:XXXX@hg.eventphone.de
Configuration
SIP user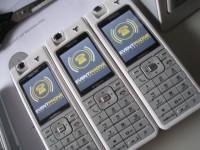 Technical Data:
SIP proxy: <b>hg.eventphone.de</b>

SIP username: <b>your extension number</b>, e.g. 1234

SIP password: your password as listed on eventphone.de

SIP port: 5060 UDP or Port 5061 TCP/TLS

RTP ports: dynamically assigned between 10000 and 20000

Behind NAT? Don't forget to send keep-alive packets every minute or so.
PSTN Dialplan integration (Germany)
Dialplan Considerations
0…→ prefixes and routing

0310→ network announcement

10xx→ reserved for hacker spaces (call us if you need one)

11xx - 1999→ reserved for future use

20xx→ reserved for PoC

2100 - 6999→ ordinary user extensions

8xxx→ IVR, Scripts, announcements, automated responses

7… and 9…→ reserved for future use
see also: Online EPVPN Phonebook, Phonebook (XML), Phonebook (snom-XML) (no login required)
FAQ and Troubleshooting
<b>Port 5061 SIPS TLS Certificate?</b> - subject `C=DE,O=Eventphone,OU=EPVPN,CN=hg.eventphone.de', issuer `C=DE,O=Eventphone,OU=EPVPN,CN=hg.eventphone.de', RSA key 2048 bits, signed using RSA-SHA, activated `2012-09-18 18:22:16 UTC', expires `2022-09-16 18:22:20 UTC', SHA-1 fingerprint `50988efc6a0af552f4ccfa4826b5d9c395fd5a28'
0@@
Timeline
2009-12-04: first successful test call

2009-12-18: first successful test call with NAT 2 NAT

2009-12-18: start of public test phase

2009-12-27 - 30: heavy testing during 26C3

2010-02-01: end of public test phase and final setup

2012-09-17: migration to new voip server software

2013-02-05: SIP over TLS (and SRTP) on hg.eventphone.de port 5061

2016-10-14: still up and running.
epvpn.1519651090.txt.gz · Last modified: 2018/02/26 13:18 by sascha
---